Using our Data Sources feature will allow you to create images that are updated each time they are opened, and are hyper-personalized to your subscribers.  Easily make images that show:
Current Stock Prices
Live Sports Scores
Live Betting Odds
Show Featured Products
Live Product Availability and more…
Real-Time Data Sources
You can also use Real-Time Data Sources which allow you to personalize images at the moment a subscriber opens your email, giving you endless personalization potential for images such as:
Past Purchases Customers Have Made
Product Recommendations
Live Shipping Information
Live Weather for Each Subscriber
Up-to-the Minute Booking Information
Real-Time Customer Analytics and more…
You can add Data Sources from any internal or third party API in minutes and specify what data to capture, including text, numbers, images and dates. Gather unlimited information from a single API call and easily apply it to your images.
Access to our Data Source feature requires you to subscribe to one of our Enterprise Plus plans.
Let's take a quick walk through…
Adding an API is simple and requires no development skills. Simply paste in the API link, then click Next to run the request. You will instantly see the results on a successful API call. In this instance we are going to use a live stock price API, getting the results for Twitter with the symbol TWTR.
You can see the symbol highlighted in this API call.
In this example we are going to add two fields from the resulting data that we wish to use in our image, Last Price and Name.
Once you add those fields you can modify the Type and Field Name to your liking, we have changed Last to Current. I will also set this image's Polling Time to 1 Minute, so that the price is captured from the API and updates our image every minute.
Once saved, I will then go to any Photoshop Image that I have created and click on Edit > Configure Views. Now by simply clicking on a text layer and then the Data Sources icon, I can insert the Field Names I just created from my data source into this image.
This Photoshop Image has two layers, one for Stock Name and one for Stock Price that are both now getting updated from our Data Source every minute. This means that each time your subscribers open your email, they will see the most updated stock price in their inbox.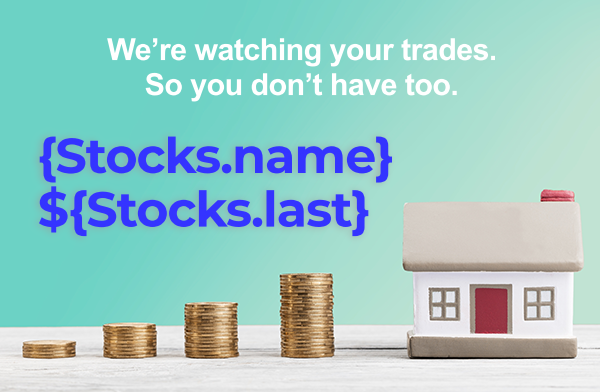 Real-Time Data Sources
To use this same image in a Real-Time scenario, I will go back to my Data Sources and when I input the API link, I will use [BRACKETS] to define the Real-Time variable. In this case it will be the stock symbol. So instead of inserting TWTR for Twitter, I will input [Symbol].
Once saved, we will ask you for a sample symbol so that we can make a successful API request. Follow the same steps as above to capture the data fields you want and link them to your image.
Now when I go to Live Preview for my image, I will have the ability to insert any Stock Symbol to get an example image. When I put in the symbol CRM for Salesforce, you can see we quickly hit the API and make an image using the data returned.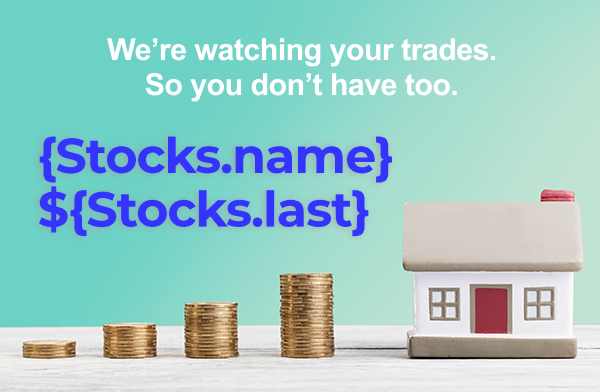 The image URL that we provide now includes the Symbol variable, with VAR1 as a placeholder. You can use this Image URL in any email service provider and replace the VAR1 with the merge tag that shows your subscribers' latest stock trade and they will all see a unique image.
Live Recommendations
In another example using a company's internal API, we are able to create images using multiple text fields and image fields to show personalized product recommendations. Using the same technique as above.  You can pass in a unique identifier for your customers and we will apply that data to build a custom image for each subscriber.
Live Updating News
Here we are using a third party API to get the 3 latest articles from Wired.com.  We update the Title, Author and Article Image every 15 minutes for each article.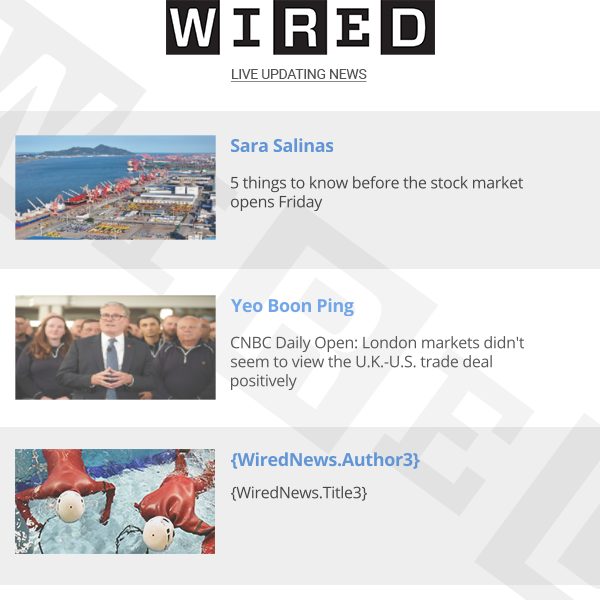 API Sources
Keep in mind that we can use any API data that you have access to, such as:
Shopping Cart APIs
Recommendation Engines
CRM Data
Blog Post/RSS Feeds
Google Sheets
Or any Third Party API
If you would like to pull data from particular cells within a Google Sheet, you can get instructions on how to use them as a data source on this blog post. 
We have also created a short video that will show us building the Live Stock example, so you can see it in action. Should you have any questions, please reach out to us at support@niftyimages.com.